Location 1: 5979 VINELAND ROAD, SUITE 109, ORLANDO, FL 32819​

*New Office Location

​Location 2: 1250 S US HIGHWAY 17-92, SUITE 130, LONGWOOD, FLORIDA 32750

Our Psychiatrists, MHNPs & Therapists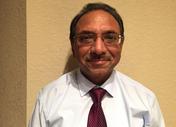 5979 Vineland Road, Suite 109, Orlando, FL 32819
PH: +1 (407) 270-7702
FAX: +1 (407) 270-7705
​




1250 S US HIGHWAY 17-92, SUITE 130, LONGWOOD, FL 32750
PH: +1 (407) 270-7702
FAX: +1 (407) 270-7705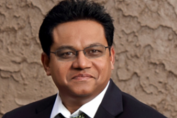 syed o. quadri, m.d. , President, Medical Director, Columnist, Co- Investigator.
Syed O. Quadri, M.D. is a child, adolescent and adult psychiatrist.  Dr. Quadri does outpatient psychiatric evaluation and medicine management.  After performing a psychiatric evaluation, Dr. Quadri will recommend a treatment plan to improve physical and mental well-being.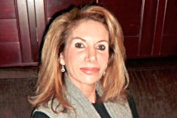 randie morillo, lcsw, ACSW
Randie Morillo, LCSW, ACSW is a certified Social Worker licensed in the State of Florida.  She has had advanced training in a variety of modalities over her 20 years of practice, but favors a solution focused, mindfulness based, cognitive behavioral approach.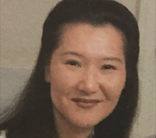 Shahid Masood, M.D. is an adult psychiatrist with over 20 years of experience in inpatient and outpatient.
Dr. Masood provides treatment with Suboxone.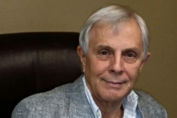 Michael kellogg, lmhc, atr-bc, ncc
Michael Kellogg, LMHC, ATR-BC, NCC is a Licensed Mental Health Board Certified Art Therapist, and a National Certified Counselor.  Mr. Kellogg provides counseling for children, adolescents, and their parents as well as adults needing help for substance abuse and mental health issues.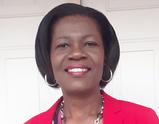 esther L. pelissier, MSN, ARNP-BC

Esther is a board certified Family nurse practitioner who earned her degree at Chamberlain University in Chicago, IL. She previously received her BS at Florida International University in Miami, Fl. She is pursuing her post master certificate in Psychiatric Mental Health at Wilkes University, PA currently. She is a very good collaborator and team player who has a huge passion for psychiatry.

My first therapeutic endeavor after graduating was a residential therapist with children and adolescents, as well with their families. It was then that I developed a passion for working with family systems. I work eclectically often from a cognitive behavioral approach with the goal of empowering my clients to make positive change.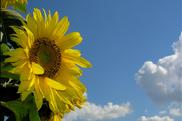 Salema watts, msn, fnp, pmhnp-bc
Sally is a Board Certified Psychiatric Nurse Practitioner with more than 10 years experience working in hospitals and out patient settings.  She specializes in Children and Adults for evaluation and medication  management of major psychiatric disorders.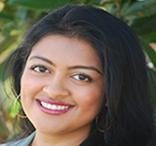 Anastasia Bipat is an EMDR Certified, Licensed Mental Health Counselor (LMHC) with multiple years of experience working with a variety of mental health and substance use issues in adolescents and adults.  She has worked with individuals in residential, intensive outpatient and outpatient settings.  Outside of EMDR, she is familiar with several therapeutic modalities, including Cognitive Behavioral Therapy and Dialectical Behavioral Therapy.  She received her Master of Arts degree from the University of Central Florida and her Bachelor of Science degree from the University of Florida.

Hello, my name is Erin.  I am a nurse practitioner who works collaboratively with Dr. Quadri.  Wonderful Dr. Quadri is also my supervising physician.  I am a psychiatic NP, and I am a family NP as well.  I truly believe in holistic care when caring for my patients.
I have a bachelor's degree in Psychology from University of Colorado, Boulder; BSN from Exelcisor College in Albany, NY; MSN in family medicine from Walden University in Minneapolis, MN; and Post Graduate Psychiatric Mental Health from Regis College in Boston, MA.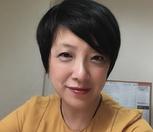 Irene Gan ARNP has a Doctorate of Nursing Practice (DNP), is a certified nurse practitioner of family
practice, and a certified specialist of psychiatric mental health nursing through ANCC. I have many years
of experience in advanced clinical practice and gained my great passion for mental health through
working with my patients and their families.

Brooke Parker is a Licensed Mental Health Counselor with extensive experience in working with children, adolescents, adults, couples and families. Brooke uses an eclectic approach that includes cognitive behavioral therapy, solution-focused therapy, and mindfulness techniques in order to work through the presenting issues that a client brings to session. 

Copyright 2013. Psych Pointe of Florida. All rights reserved.